Safety Shower and Eye Wash Guide
Avoid OSHA Safety Violations and Fines …
Simply Providing a Safety Shower


and Eye Wash is

Not Enough



Discover Critical Information
on ANSI Z358.1 2014 Compliance !
Ensure you don't receive a Financial Penalty for non-compliance as OSHA penalties have Increased Significantly by 80% from
1st August 2016 !
For Example: A penalty for a willful violation has risen from $70,000 to $127,000 
Now is the time to be ANSI Z358.1 2014 compliant, as significant safety shower and eye wash changes are

immediately required

…
You could watch this 1-hour YouTube webinar and/or obtain the Emergency Shower & Eye Wash Guide for $19.99 and become a subject matter expert of your emergency eyewash and shower equipment, including weekly and annual testing requirements.
These safety shower and eye wash changes are

immediately required

…
The temperature range for tepid water delivery
Simultaneous use and the minimum flow rate
Testing requirements and staying compliant…
In addition, you must ensure that workplace safety programs are meeting appropriate standards. 

This Safety Shower and Eye Wash Guide will help you avoid the legal and financial implications of not complying with ANSI Z358.1 2014 in relation to safety showers and eye wash units.

The Guide includes a Checklist and Safety Survey as well as providing details on the requirements for Emergency Safety Shower and Eye Wash Stations.
What employers are required to provide in eye wash and safety shower stations by OSHA and, how to comply with ANSI Z358.1 – 2014.
In addition, this Guide to ANSI Z358.1-2014 includes information on….
Safety audits:
Assigning responsibility
Emergency preparedness
Hazardous substance control program

 

(Page 7)
Important emergency safety shower & eye wash questions answered:
 What is considered a flushing liquid ? – 

(see page 10)

 

 

How long should

contacted

area be rinsed/flushed ?

 

What type of equipment to install ? – 

(see page 11)

 What specifications should equipment meet ?
 Where should emergency equipment be located? –  

(see page 13)

 What temperature should the water be ? – 

(see page 14)

 Examples of some areas where equipment should be located
 When should equipment be inspected ?
How the ANZI Z358.1- 2014 law applies in the United States
Plus information on Australia,  Canada and the UK

.
"The first 10 seconds after exposure to a hazardous substance,
especially a corrosive substance, are critical"
ANSI Z358.1 – 2014 Compliance Checklist:
Location – (see page 21)
Laborato

r

y environments
Water temperature
Disposal of water
Emergency shower checklist – (see page 23)
Eye and face washes
Drench hose units
Selecting the appropriate emergency safety shower and/or eye wash unit:
S

ummary of the key points in the Standard
"There's no price tag on the loss of vision or pain and suffering
associated with eye and other corrosive splash injuries"
Training to use Eye Wash and Emergency Safety Shower facilities:
 What type of training should workers receive ?
 

Proper use of eyewash and safety shower facilities
Guides to locate eye wash and emergency shower facilities: – (see page 30)
Maintaining eyewash and emergency shower facilities:  -(see page 32)
Observations and corrective action
Checking, Cleaning safety showers and eye wash units weekly and annually etc
Eye injuries:
Ways to prevent eye injuries at work: – (see page 38)
Appropriate personal protective equipment: – (see page 40)
Eye and face protection
Hazard Protection
"…where the eyes or body of any person may be exposed to injurious corrosive materials, suitable facilities for quick drenching or flushing of the eyes and body shall be provided within the work area for immediate emergency use"
Signs and Tags:-  (see page 45)
 

Danger, caution and safety signs, etc
Safety Signs – suggestions for conducting an audit:- (see page 46)
Plus
Links to various organizations
Our regular price is $29.95
However, we're offering this 51 page book TODAY
at only $19.99 as a special offer !
That's an instant $10.00 discount off the normal price !
You will be able to instantly download this guide in PDF format.
Our 100% Risk-Free Guarantee
We are so certain that you'll be completely satisfied with the "Safety Shower and Eye Wash Guide" that we are willing to offer you our 100% risk-free Guarantee. Grab your copy and put it to use today as you have 30 days to evaluate it.  If you are not completely satisfied with this eBook for any reason at all during the next 30 days, then just send it back for a full and cheerful refund.

Please Click on the Button below to pay and
then instantly download the Guide !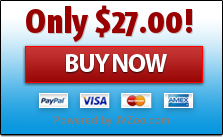 PLEASE NOTE: . Secured payment can be made through Credit cards and Paypal
PS.  Don't forget, you'll get the Guide today for the low price of just $19.99
but ONLY if you act now !

We can't guarantee that at this price will be available tomorrow.
P.P.S  You can't lose with our 30 day 100% money back guarantee !
There's no risk on your part.
Copyright – All Rights Reserved 2016 – 2017